Give your pool or spa a facelift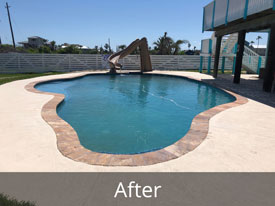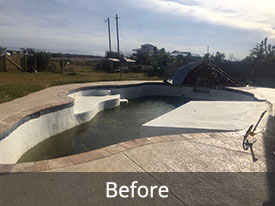 Like everything else in and around your home, your pool will need occasional repair and renovation in order to maintain its functionality and keep it looking its best. Repairing and renovating your pool will significantly extend its life so you can keep creating beautiful outdoor memories with your family and friends for years to come.

Oasis Pools & Spas has the technical knowledge and resources to repair and renovate your swimming pool. Constant communication during the repair/renovation process, careful planning to ensure minimal down time and the use of the finest quality materials applied by skilled pool artisans combine to make renovating your pool with Oasis Pools & Spas a pleasure.



Services may include:
Waterfalls
Rockscapes
Flagstone & boulders
Spas
Coping
Tiling
Replaster
Caulk
Sandblasting / Water blasting
New lines, skimmers
Drain replacement
Water Features
Acid washes


Our pool renovation team can repair or remodel any existing pool. Whether your pool needs to be re plastered or retiled, or it needs new plumbing or new decking installed, Oasis Pools will make it look like new again. We can also add spas and waterfalls to existing pools or provide a complete pool remodeling.